From your dashboard, click on "Configure", and on the "Configure" button of the "Live chat" section.
Select Drift option
In the Service dropdown menu select the option "Drift (drift.com)"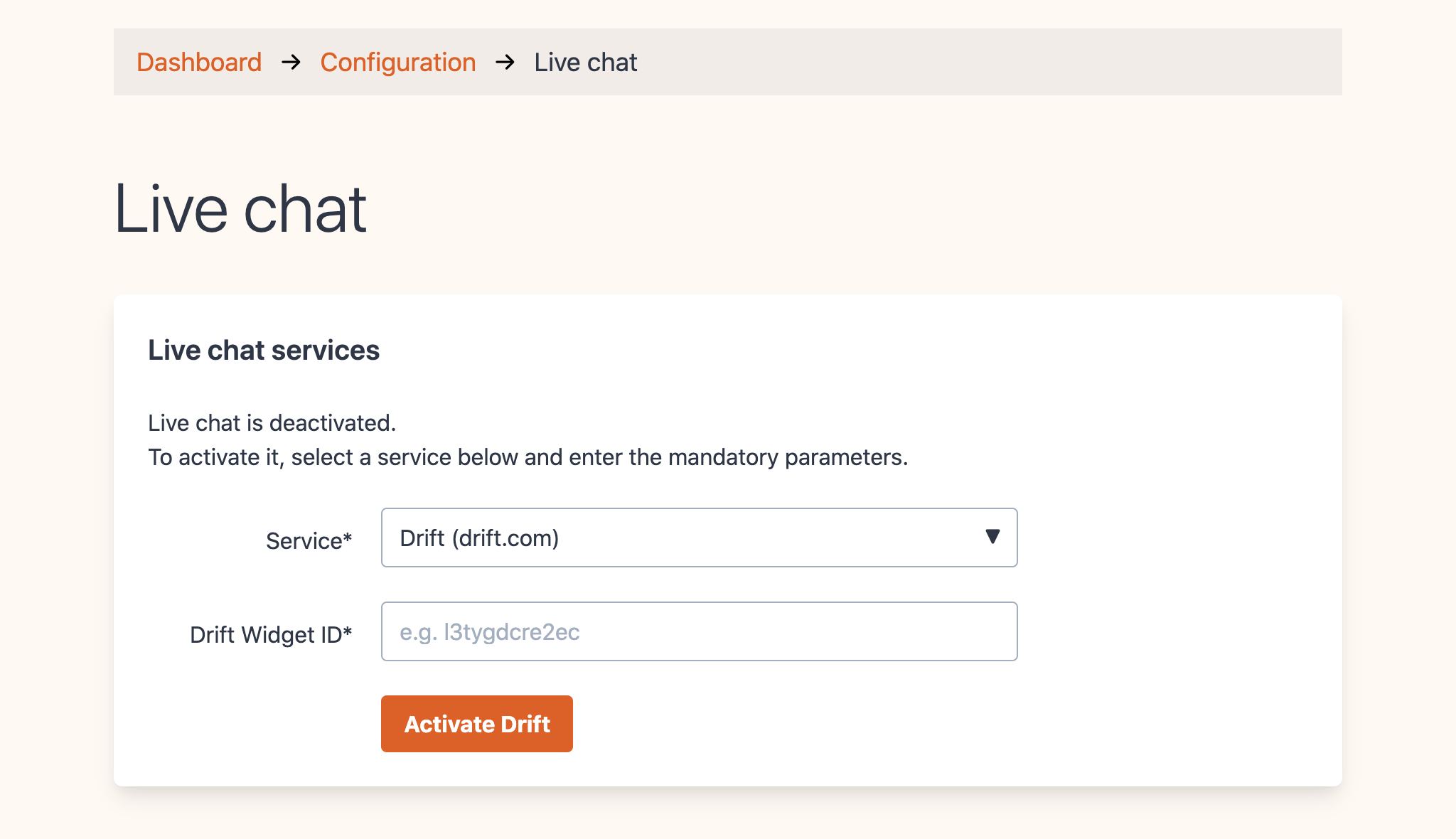 Find your Drift parameter
If you don't have a Drift account yet
Go on Drift website to create an account.
During Drift sign up, on the step "Install Drift to start having conversations on your site", select Javascript than scroll into the code snippet until you can copy the widget ID (e.g. kws5hgapdrr5).
Paste it in the RoleUp Drift form than do steps in paragraph Activate Drift widget
On Drift website, click on "Verify installation" and finish the sign up.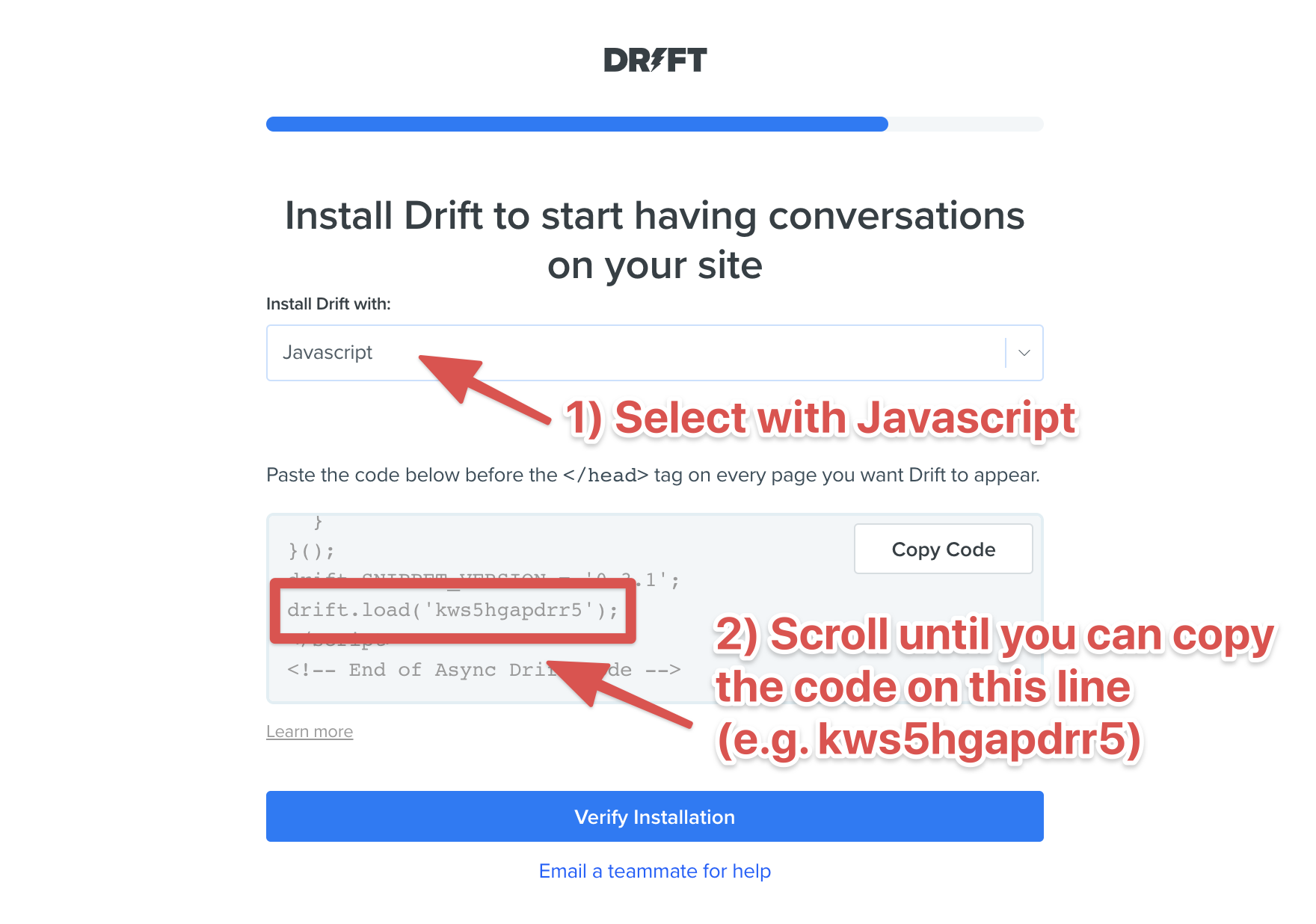 If you have a Drift account
Copy the widget ID and paste it in the RoleUp Drift form. Go to Activate Drift widget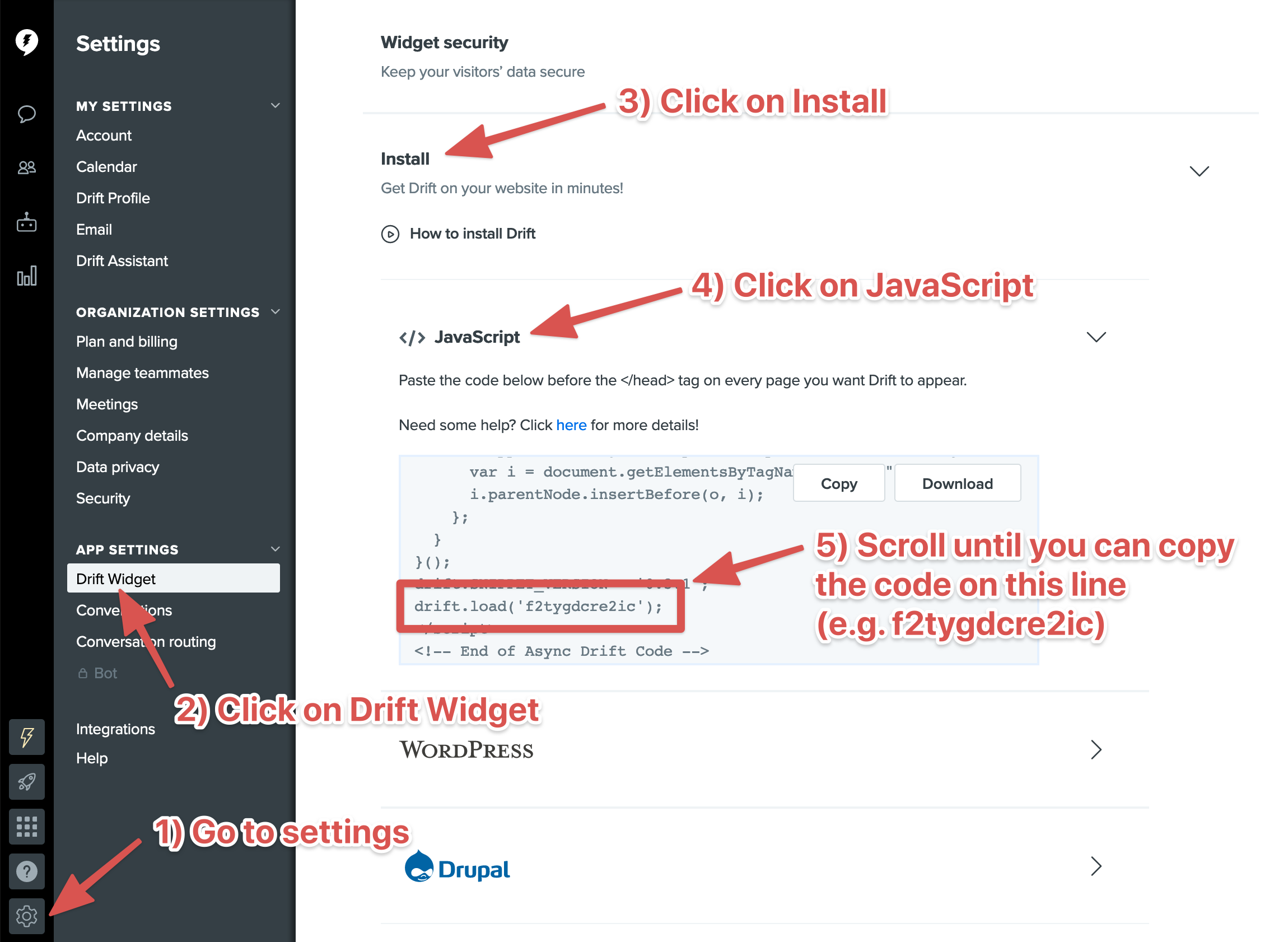 Activate Drift widget
Click on the button "Activate Drift" to activate the Drift widget on your job board.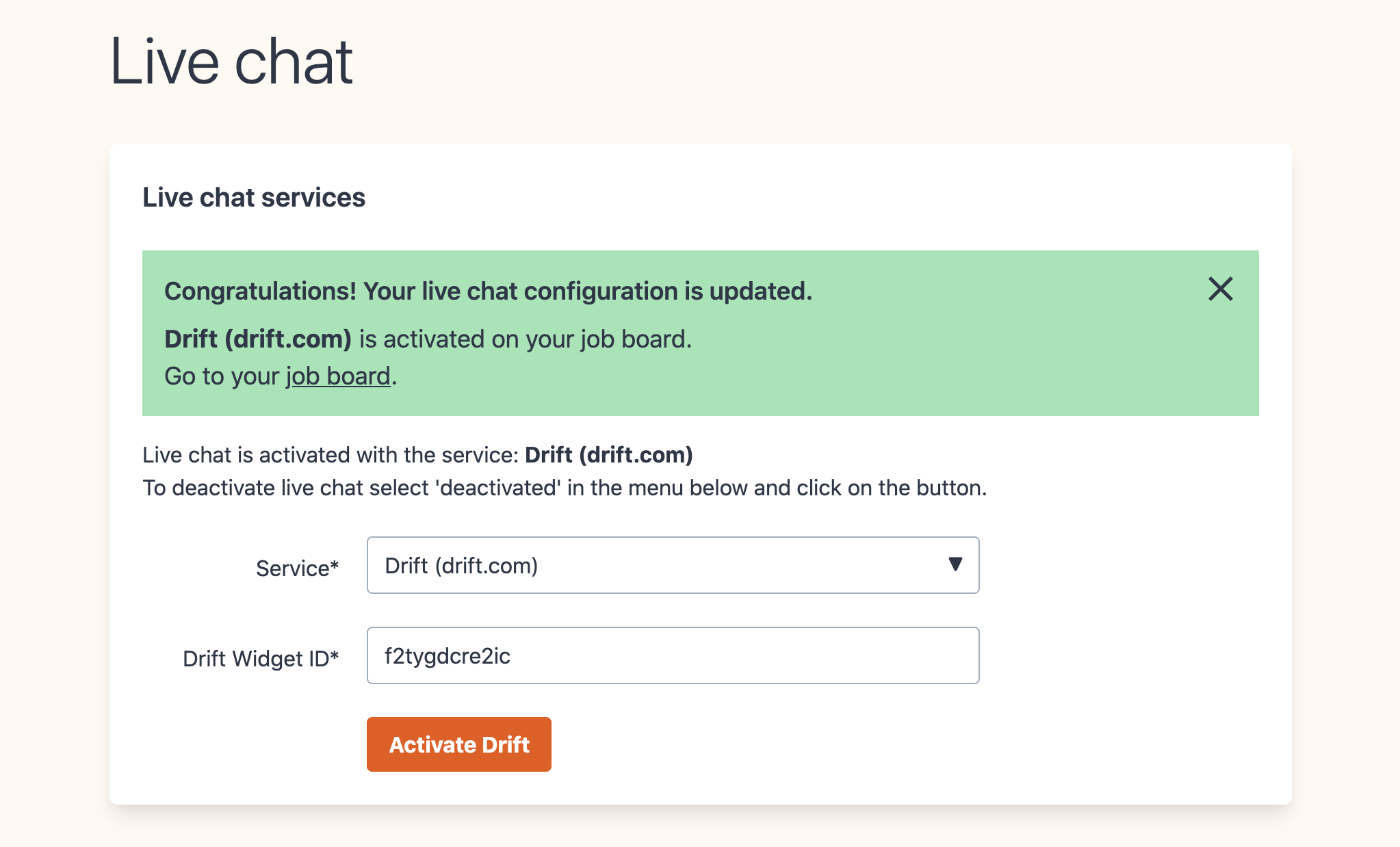 If you visit your job board, you can test the widget appearing.