From your dashboard, click on "Configure", and on the "Configure" button of the "Live chat" section.
Select Crisp option
In the Service dropdown menu select the option "Crisp (crisp.chat)"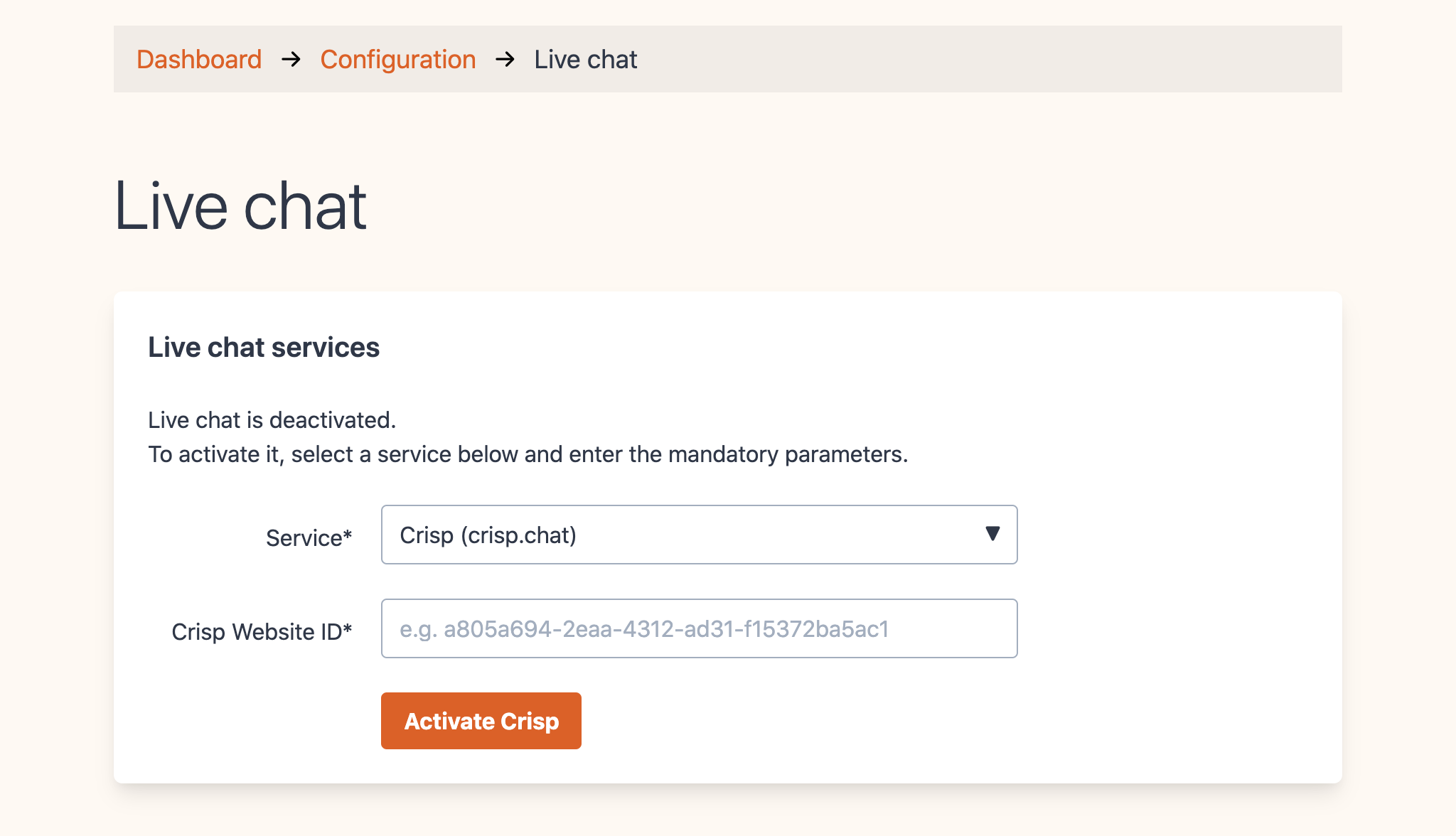 Find your Crisp parameter
1) Log in into your
2) Go to the

3) Copy the website ID
Copy the website ID and paste it in the RoleUp Crisp form.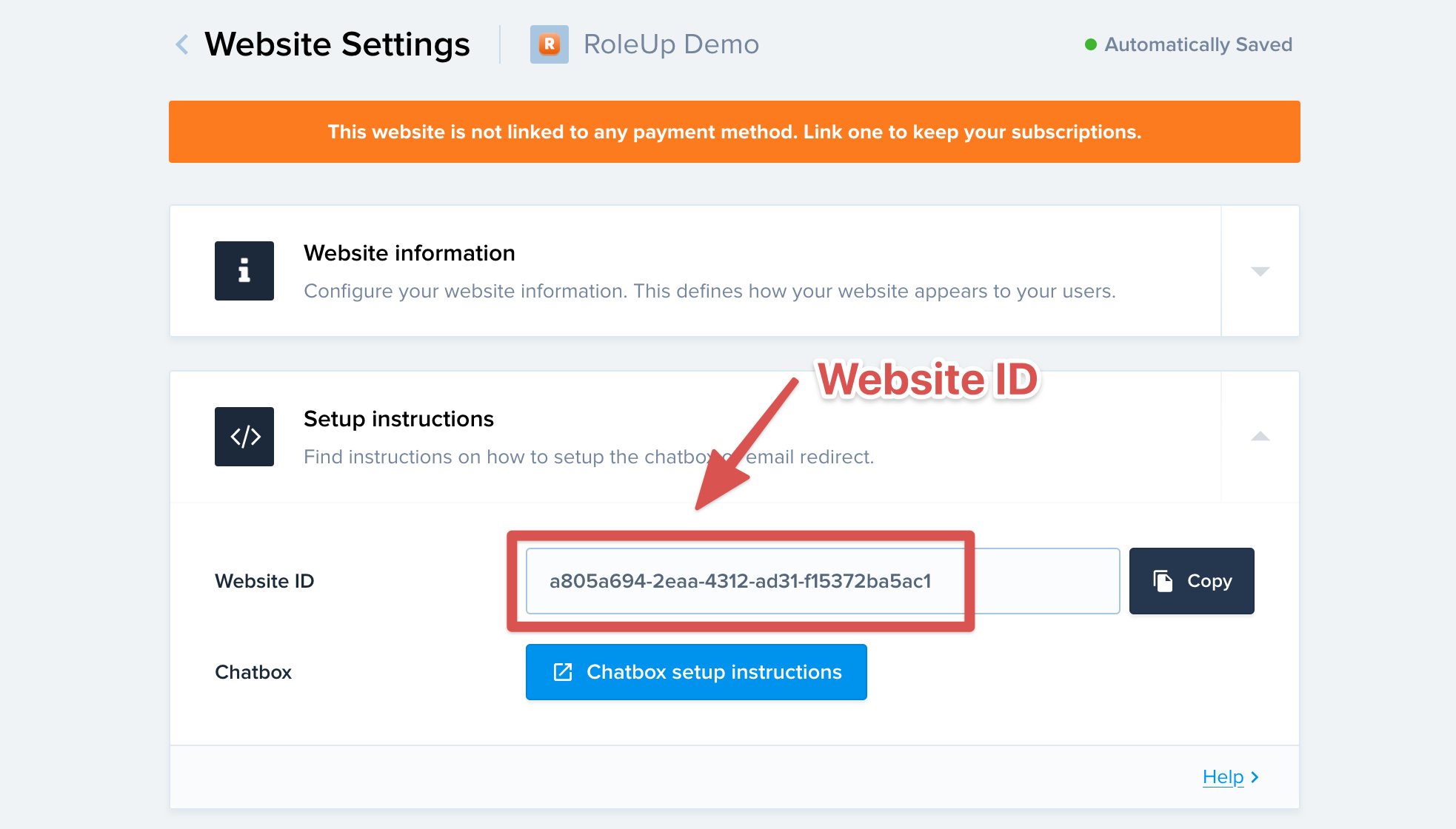 Activate Crisp widget
Click on the button "Activate Crisp" to activate the Crisp widget on your job board.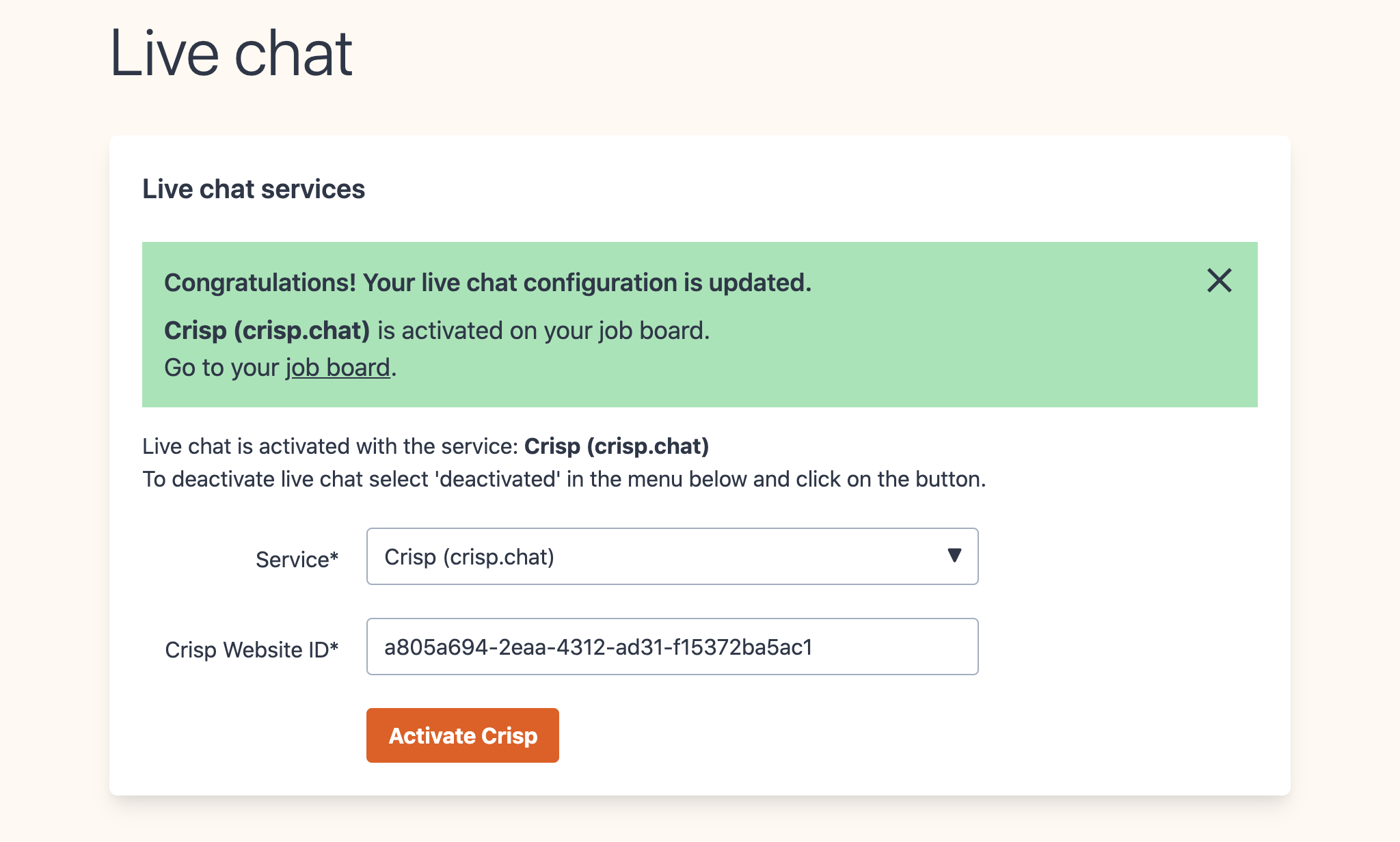 If you visit your job board, you can test the widget appearing.